December 7, 2017
Watch for L'Heure Luxe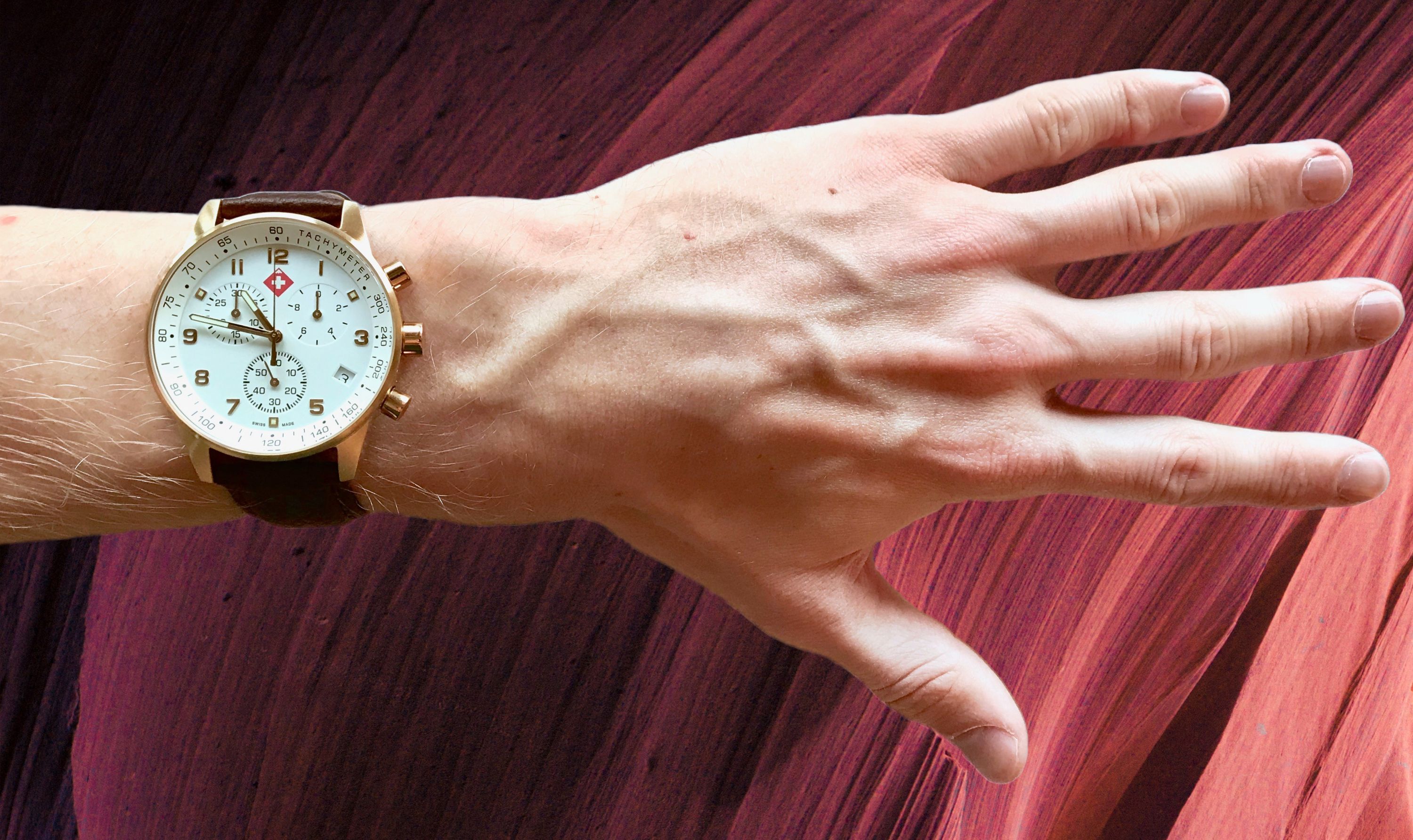 I spoke with Tom Osborne soon after I was stunned by images of his watch. Osborne, founder of the L'Heure Luxe wristwatch, is a man with a vision.
Anyone attempting to bust into the luxury watch industry has to be a little bit nuts. Rolex has an iron grip on timepieces worth their salt. IWC Schaffhausen boasts classic case design. Cartier is, well, Cartier. When you think pilots and watches together, you think Breitling. All of these recognized names have years to back them. They have history. L'Heure Luxe does not—and that's what is so impressive.
While the budding brand is not nearly on the same plane as the Piguets, Pateks, and Jaeger-LeCoultres, Osborne doesn't want it to be. At least not yet. His goal with L'Heure Luxe is to introduce the market to a quality, Swiss Made timepiece lineup at a relatively affordable price. Relatively? The watches he designs have all of the best features of the codified Swiss Made guarantee, yet are void of scalding markup.
A $500 watch certainly isn't your more practical Timex replacement, but it places L'Heures on a luxury tier (hence the "Luxe") that is reasonably affordable with some proper budgeting. A great gift, perhaps. However acquired, the owner of the wrist on which it will be worn will feel an exuding quality. And despite ethical concerns for conniving consumerism, there is still something to be gained from treating oneself. I consider the piece a possible first string of an heirloom—a vessel of value.
What draws me especially to the L'Heure Luxe Chronograph is its bizarre power to draw me from routine. I am so used to strapping on an Apple Watch which has insidiously syphoned all attention away from my collection of traditional timepieces. I feel bad leaving the others neglected, especially since the Apple Watch has absolutely no personality despite the ability to swap straps and faces. Alas, the practicality of a mini iPhone is too appealing to resist—or at least was. I have come to learn that constant access to notifications is far worse for mindfulness than I had originally thought. While I pull my phone out less, I flick my wrist three times as much. The true beauty of analog runs more than crown-deep.
⏤
How did Tom Osborne get into the watch world? While he spent some time social media managing and heading PR for an online watch brand, he has always appreciated a solid timepiece. His father owned a few head-turners and, naturally, Osborne wanted the same. After backing Pebble smartwatches, swapping Casios, and testing watch startups, it was time to dive into a more proprietary brand—his own.
Rummaging through countless Chinese and Japanese watch guts, Tom realized that the Swiss are more than good for their cheese and fresh air. Following the likes of Rolex and other Swiss-stamped items, the craftsman begged for multipurpose design. A perfect watch is one which serves as both a fundamental utility and a fashion symbol, with little compromise.
An obvious challenge for L'Heure Luxe will be to rise above other similar ecommerce watch companies. Tom started his business with intimate knowledge of how these startups function. He realized early on that he mustn't under deliver on quality or offer too premium of a price tag in order to come out ahead. This credo shines through the in chronographs themselves, as the underlying brand clearly balances both producer and consumer values.
Rather than rival the Rolexes, Tom looks toward brands like Dollar Shave Club and Warby Parker for inspiration. Their business models are more in line with L'Heure Luxe, where quality is offered for a fair price relative to the competition. To accomplish this, L'Heure doubles down on Swiss watchmaking tradition as evident in its bold flag logo.

Tom takes hints from digital marketing giants Ryan Holiday, Gary Vaynerchuck, and Seth Godin. He absorbs one book each month to feed an ever more efficient lifestyle. Working in sprints, projects like L'Heure Luxe come to realization via snippets of hard work. Internalizing the fact that consumers are increasingly wary of what they are actually getting when purchasing a product, Tom constantly brainstorms ways in which the genuineness of L'Heure can be communicated. Strong background knowledge of digital marketing is at his disposal. If you have the means and truly admire the brand and what it stands for, a L'Heure Luxe timepiece awaits you on some shelf in Switzerland.
All canonical watch companies were, at some point, unknown. With time, they gained trust and evolved along with the aesthetics of their fine-tuned products. To invest in a L'Heure is to invest in Tom Osborne's vision for the watch industry and the future of luxury.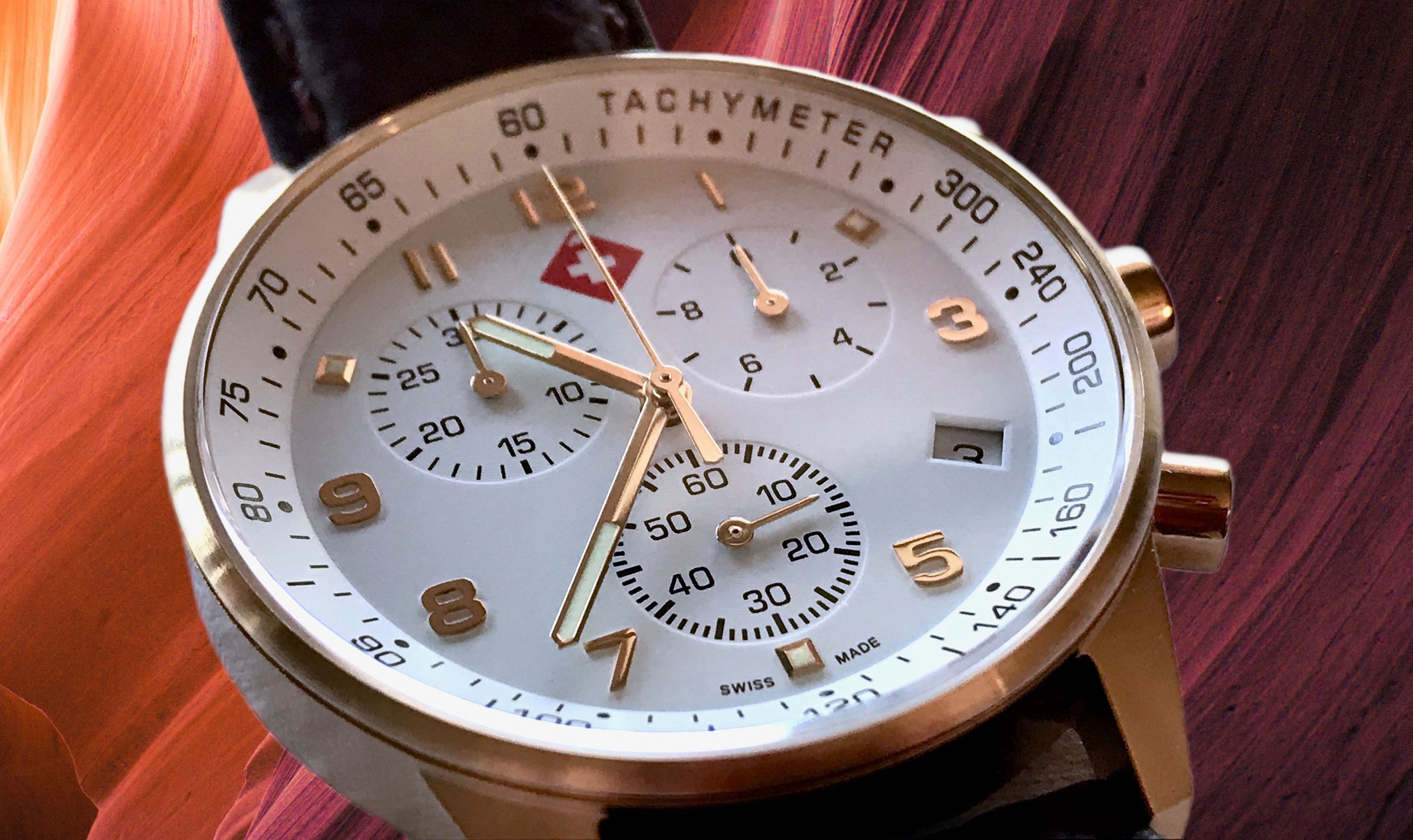 ⏤
I acknowledge that a very narrow audience is able to indulge in such lifestyle amenities. It is my hope that this article offered insight into an entrepreneur's personal project journey and a niche industry more than it may have appeared to normalize extravagant goods. Consumer, capital, and environmental ethics are always a careful consideration in my writing.
---
This post first appeared on Medium, which I've steadily relocated content from for self-hosting.
---
Previous post
Three Stories
Dredged up this txt file from one of my λ folders1 in iA Writer. I have a trove of similar writings scattered about, and, as with this one, I can't
Next post
Hello
This is my next first post. There are a million ways to die, and a million and one ways to publish. For a while I'd experimented with various ways